Our goal has always been to provide high quality training to our student. In order to garantee the international recognition of the training of our engineers, we announce that our Engineering School (EPI-Polytechnique) has just been accredited by the German organization of study programs ASIIN (Accreditation Agency for Degree Programs in Engineering, Informatics / Computer Science, the Natural Sciences and Mathematics).
EPI Polytechnique has succeeded in obtaining the following international recognitions and labels: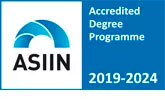 The ASIIN Subject-Specific Quality Seal : attribué par l'ASIIN, en sa qualité d'organisme d'accréditation, et qui atteste que nous offrons pour nos élèves ingénieurs des programmes d'études qui répondent aux exigences de la science et de la pratique professionnelle.
Ce label garantit que nous proposons un ensemble sécurisé de conditions pour réussir nos missions d'enseignement et d'apprentissage.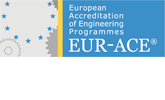 EUR-ACE®-Label (European Accreditation for Engineering) : attribué par l'ASIIN, en sa qualité de membre fondateur de l'ENAEE (European Network for Accreditation of Engineering Education), et qui représente une garantie de la qualité scientifique et académique, reconnue à l'échelle internationale, de notre programme de formation d'ingénieurs et sa pertinence pour l'exercice du métier d'ingénieur. C'est d'autant plus un critère supplémentaire pour faciliter l'accès de nos étudiants à la mobilité internationale.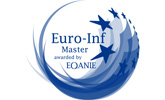 Euro-Inf® Label (Accréditation européenne des programmes d'informatique) : accordé par l'ASIIN, en sa qualité de première agence d'accréditation autorisée à attribuer ce label pour le compte de l'EQANIE (European Quality Assurance Network for Informatics Education), et qui atteste que notre programme d'études en informatique est conforme aux normes internationales reconnues en matière d'enseignement de l'informatique.
Le département génie informatique au sein de l'EPI-Polytechnique est honoré par l'acquisition de ce label surtout qu'il s'agit d'une première à l'échelle nationale.
L'obtention de ces labels et cette reconnaissance internationale de la qualité de formation que nous proposons à nos élèves ingénieurs, est une garantie supplémentaire pour ces derniers qu'ils disposeront d'atouts valorisants lors du recrutement et favorisant leur mobilité académique et professionnelle. Ceci correspond parfaitement à notre vision d'excellence que nous suivons depuis le lancement de notre groupe.
Certification ISO 9001 : version 2015
Parce que nous visons à offrir la meilleure qualité de service et parce que nous veillons à répondre aux exigences internationales, le groupe EPI vous annonce l'obtention du label ISO 9001 version 2015 (dernière version à date).
Cette norme repose sur les principes de management de la qualité pour satisfaire les étudiants et assurer l'amélioration continue.
Notre système de management et d'organisation établi en parfaite cohérence avec les exigences de la norme ISO nous permet d'offrir les meilleurs services à nos étudiants, parents, enseignants, employés, sociétés et écoles partenaires.
C'est également une garantie de l'accompagnement et du suivi des étudiants dès l'inscription jusqu'à l'insertion professionnelle. Ce certificat s'ajoute à l'ensemble des exploits que notre groupe a pu réaliser en ayant comme objectif la garantie des clés de réussite à nos étudiants ainsi que le développement de nos relations de partenariats avec les écoles, les sociétés et les organismes tels que l'ordre des ingénieurs et d'architectes .