The integrated preparatory cycle (IPC) is open to all bachelors of the scientific:
Mathematical
Technical
Experimental
Science and computer science sections.
This is a two years-long cycle and it allows bachelors to automatically to reach one one of the suggested fields of study by the school (The passage is done depending on the continuous assessment).
The admittance to the IPC is accomplished through a competitive examination file and an internship with a jury member. Candidates have to justify good marks in the Baccalaureat as well as in final classes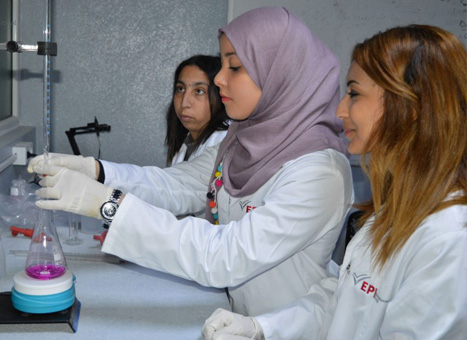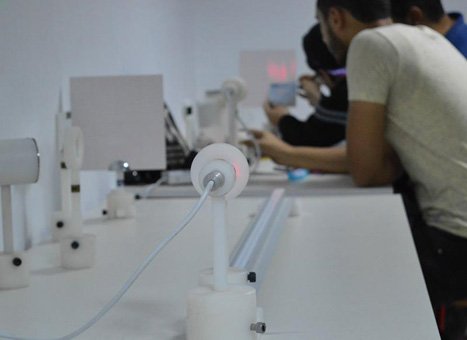 The IPC contains a common first year to all students and a second year of pre-orientation where we do offer options in the two main domains of our school : TheTechnologies of Information and Communication (TIC) and the Construction engineering, of Components and Systems (ICCS).
The teaching content and the pedagogical methods of CPI allow students to develop the competences in an Engineering school environment (Specific supervision, follow-up, contact with the departments, discovery of the school specialties in two years period before making the final choice , …).
Algebra 1
Analysis 1
English1
General Chimics 1
Chimic inorganics
Electrocinetics 1
Electrostatics 
Frensh 1
Information Technology : C2I
Engineering Sciences 1
Thermodynamics 
Algebra 2
Analysis 2
English 2
General Chimics
Electrocinetics 2
Electrostatics 
Frensh 2
Information 2: Technology and langage C
Thermodynamics
Engineering Sciences 2
Analysis 3
English 3
Automatic and control
Analog electronic
Frensh 3
Electrical installation 1
Introduction to management
Applied Math: Matlab
General mechanic
Wave Optics
Materials sciences
Algebra 3
English 4
DAO
Digital electronics 
Frensh 4
Industrialisation
Informatic 3 : Info networks
Installation electric 2
Mini-Project
RDM 1
Thermal transfers
Algebra 3
English 4
Frensh 4
Informatic 3 : Info networks
Mini-Project
Advanced C programming
Object oriented programming
Programmation Web
Operating systems