PROFESSIONAL MASTERS IN FINANCIAL ENGINEERING 

It is a masters that helps you gain more knowledge and improve your competences in the field of entreprise finance and market. 
Indeed, financial engineering is a very required specialty in the employment market, to be specialised in in this field will open the gate for recrutment.
Once you gain your diploma, you can integrate in finacial and banking establishments to work for as a: loans responsables in a bank, financial analysts in a study office and consultancy, intermediate in a stock market, insurance agents, managers and financial directors in the entreprises.
The formation in the financial engineering in the EPI- Business School ally theory over practicedue to the access to the trading room  « EPI Trading Room ». This room offers the opportunity to students to connect to the international stock market and to follow formations in Trading.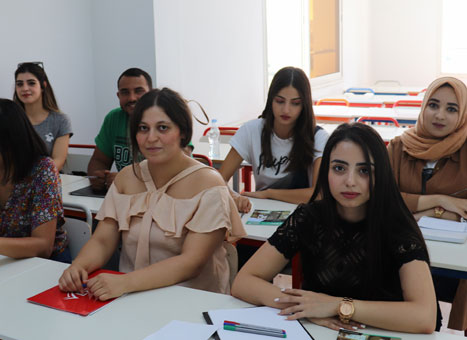 Economof financial markets
Finance of the entreprise
Analysis and financial Diagnosis
Business rights
Taxation of financial instruments
Business English
Organisation of entreprises and professional  relations 
Management and strategic  CG 
Management and compulsory strategies 
Financing  operations of international commerce 
Accounting of financial institutions and instruments
Portfolio Management
International finance
Econometrics and statistics applied to finance
ICT: Software and software packages in finance
Islamic finance
Insurance
Corporate governance
Business valuation
Accounting of financial institutions and instruments
Portfolio Management
International finance
Econometrics and statistics applied to finance
ICT: Software and software packages in finance
Islamic finance
Insurance
Corporate governance
Business valuation
Internship, internship report and defense