This training program is accredited.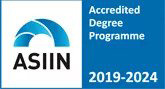 The objective is to form civile engineers who are able to conceive, analyse, to calculate, to realise, to assess and to manage work in the construction fields.
The civil engineer is a specialised engineer in the conception and establishment of the means, the managing of workers in the act of building. He participates in the construction of residencies, commercial buildings, industrial constructions, offices or show buildings, as well as the construction of the infrastructure of communication and the arrangement of territories (bridges, tunnels, logistic centers, road blocks, energetic power plant) or to safeguard the environment (water management, waist storage).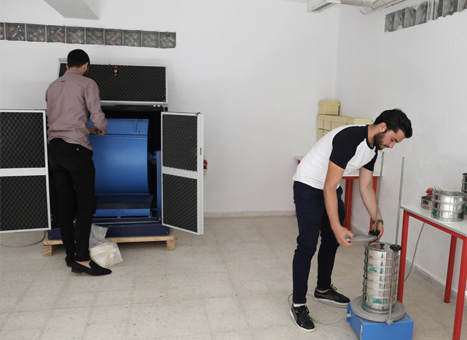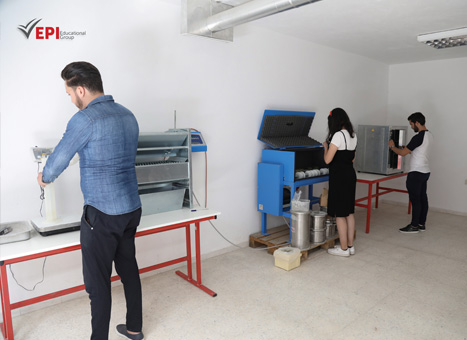 The ingeneer may interrupt any construction stage from the soil studies up to the work reception:
soil study
foundation calculations
conception of work(calculation, methods, price study)
conduct work and the technical controle.
The suggested formation by the EPI-Polytech is adapted depending on the permanent needs of entreprises through integrating the evolution of techniques and methods in the field of civil engineering.
Civil engineering students have the possibility to choose between options (dominant) in their 5th year such as:
Mining engineering
Bridges and pavements
Energy and construction
Urban engineering.
For more information, contact Mr MAHDI MEJRI
Algorithms and data structure
Numerical analysis
English 1
English 2
Reinforced concrete 1
Calculation of structures 1
Building electricity
French 1
French 2
Engineering geology, hydrogeology and geophysics
Hydraulic
Construction materials
Mathematics for the engineer
Fluid mechanics
Soil mechanics 1
MMC
Supervised Personal Project (PPE)
Probability and statistics
General construction processes
RDM
Operational research
Topography
English 3
Reinforced concrete 2
Prestressed concrete
Calculation of structures 2
Metallic construction
DAO
Diagnosis and repair of structures
Dynamics of soils and structures
Finished elements
Climatic engineering
Urban Hydrology and Hydraulics
Soil mechanics 2
Hydraulic structures
End of Year Project (PFA)
Planning and organization of works
Plates and shells
Routes 1
Communication technique 1
Communication technique 2
Town planning
VRD
Analysis and management of natural and industrial risks
Labor and business law
Entrepreneurship
Mining equipment
Mining appraisal, evaluation and planning
Surface mining
Underground mining
Explosive rock fragmentation
Waste management and Rehabilitation of mining sites
Geotechnical practice
HRM
Mineralurgical processes
Health and safety for engineers
Mining Technology and Geology
Excavation technologies
End of Study Project (PFE)
Quality assurance
Dynamic calculation of structures in seismic zones
CAD: Design and calculation
Energy design of buildings
Labor and business law
Advanced finite elements
Renewable energies
Entrepreneurship
Risk management
HRM
Masterpieces
Routes 2
Site security
Logistics and transport systems
End of Study Project (PFE)
Quality assurance
Dynamic calculation of structures in seismic zones
CAD: Design and calculation
Energy design of buildings
Labor and business law
Advanced finite elements
Renewable energies
Entrepreneurship
Risk management
HRM
Masterpieces
Routes 2
Site security
Logistics and transport systems
End of Study Project (PFE)
Architecture
Quality assurance
CAD: Design and calculation
Sustainable development
Labor and business law
Potable water
Entrepreneurship
Public space
Waste management
Risk management
HRM
Transport planning
Air quality
Site security
Urbanism 2
End of Study Project (PFE)