MASTERS IN  MARKETING – DISTRIBUTION AND CUSTOMER RELATION ALSO AVAILABLE IN FRENCH
The graduates from the Masters in« Marketing »are numerous:
The job positions in marketing and management in the field of distribution: responsable marketing responsable, communication responsable, production chief MDD, sector and market manager,;responsable marketingresponsable of the commercial center,manager of animation and in franchise networks development .
The job positions in the interface between  marketing and  distribution in the distribution and in the  entreprises of huge consumption: clients, sector chiefs, category manager, responsable merchandising responsable, responsable of Trade-marketing, operational marketing.
Customer relations jobs  in the field of distribution and also in the majority of activity sectors (industry, banks, services...): chief projects CRM, electronic commerceand online trading  , responsable of sails discounts, responsable of direct marketing and interractive  marketing, responsable of loyalty programs, management of consumers services.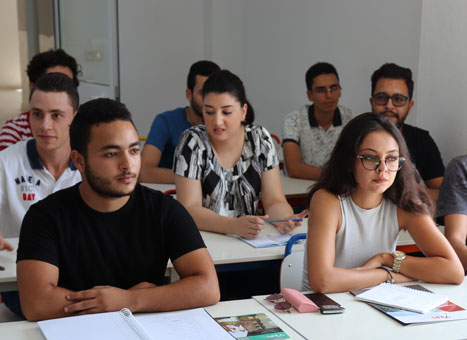 Strategy of entreprise
 Management of HR
 Consumers attitudes
 Commercial Negociation 
 Trade Marketing
 Labor rights and collective conventions 
 Interpersonal Communication 
 Business English
 Distribution and  logistics
 Supply chain management
 E-Commerceand virtual  entreprise 
 Management of SI
Distributor strategy
International distribution
Distribution communication
Purchasing and supply management
Merchandising
Advertising and promotion of mass market products
Direct marketing
Quality management (products and services)
Data analysis
Leadership and coaching
Dynamics of cross-functional teams and Team Building
Management of franchise networks
Private label management
Category management
Marketing strategy
Customer relationship management (CRM)
Interactive marketing
Audit and control of distribution networks
Management and animation of distribution networks
entrepreneurship
Business Plan Workshop
Business Game
Internship, internship report and defense