EPI-SUP Group has a great digital school: EPI DIGITAL SCHOOL.
Located on the large campus of EPI Group, which is spread over 12.000 square meters, this new school will open its doors for the start of the 2022/23 academic year. Nonetheless, the new students can join it from the current academic year 2021/22 onwards whether for the preparatory cycle TIC and NT, the undergraduate level (e-business, management computing ), or finally for engineering studies, and particularly computing , a specialty which is currently provided by EPI Polytechnique .
This school is a continuation of the learning strategy adopted for many years by EPI Group to meet the needs in business skills in both the digital and management fields . It is also part of the international recognition granted to EPI Group through the specified label EURO-INF .
EPI DIGITAL SCHOOL is a six- storey modern building that covers a surface of 5000 square meters and comprises an efficient infrastructure in terms of connectivity, wiring as well as high-speed (1 Gb/s) .
EPI DIGITAL SCHOOL is created to train 800 students every year (whether those undergoing an initial training, work-linked training and even professional training). The school includes 25 labs , an innovation center, a data center, a certification center, a learning center, three coworking spaces and several multi-purpose rooms equipped and designed for digital teaching.
Apart from the courses and career paths insured by EPI-Polytechnique (software engineering, systems and network engineering ), EPI-DS will offer new courses in line with the digital transformation in companies. These courses will involve Bachelor, Master and engineering degrees in a number of careers : Web Development, Digital Marketing, Digital Communication, E-Commerce, E-management, Data Science, IA, IOT…
Join EPI DIGITAL SCHOOL , a school for the future which provides people aiming at pursuing careers in the digital sector with the best opportunities.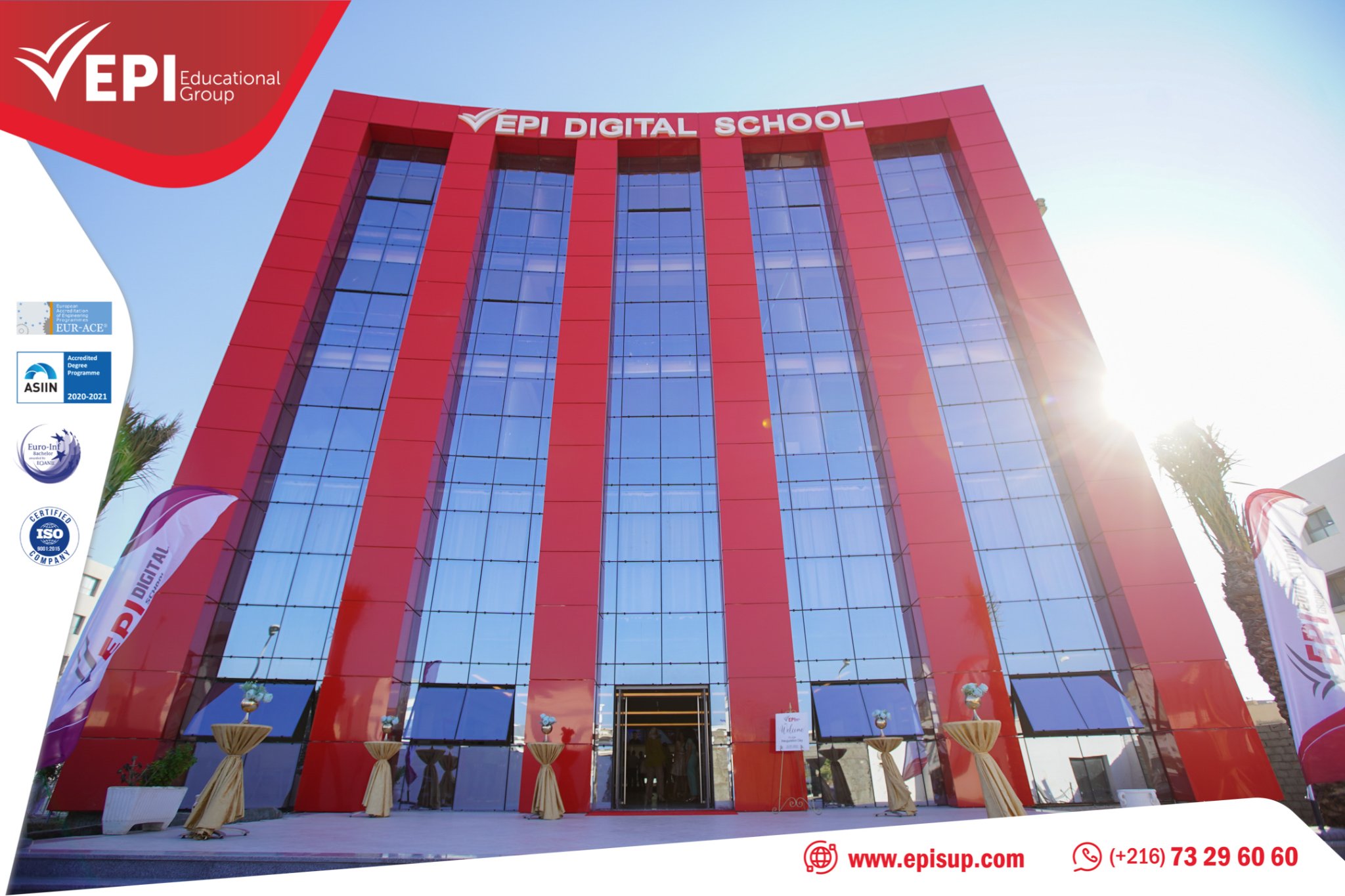 Universités Internationales partenaires