Cinquième édition de « Let's Have Fun »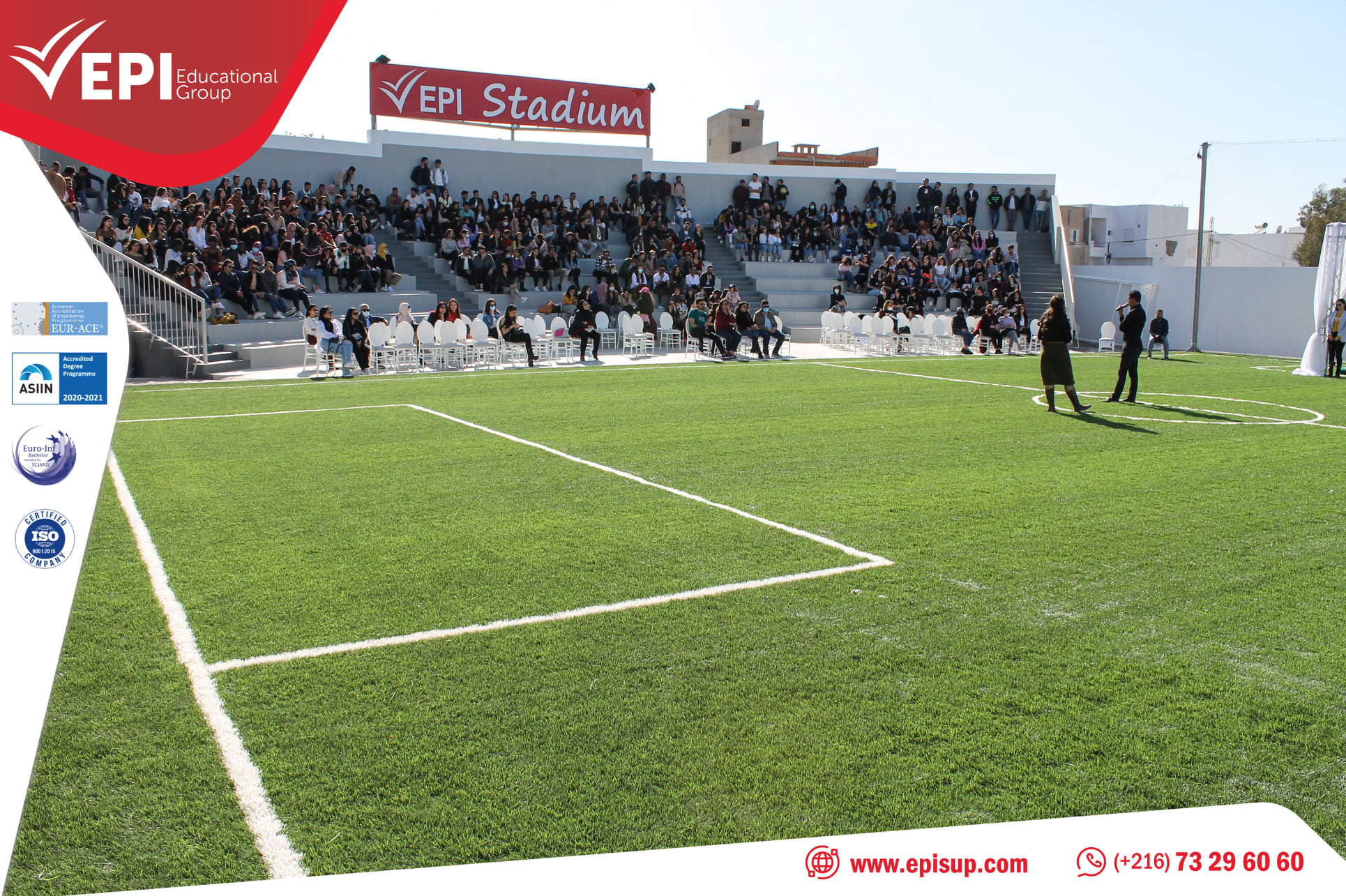 L'EPI Stadium, la dernière composante qui s'est rajoutée à notre infrastructure, a été fondée afin de garantir encore plus l'épanouissement de nos étudiants, un objectif que nous gardons au cœur de nos préoccupations en parallèle avec la qualité de la formation.
Notre « EPI Art club » a été le premier club à bénéficier de ce nouvel espace en y organisant la cinquième édition de « Let's Have Fun » qui a été une occasion pour nos étudiants de se défouler après les examens mi-semestriels.
Ce rendez-vous annuel a été marqué cette année par la présence de l'artiste Chedly ARFAOUI qui nous a honorés par sa présence pour nous parler de sa carrière et de ses projets. Nous avons aussi été très ravis d'accueillir le footballeur Amine CHERMITI qui a partagé avec nous les moments forts de sa carrière.
Et pour garantir la bonne ambiance, les membres du club ont invité le musicien chanteur Halim YOUSFI.
Sana MAHJOUB, la jeune influenceuse, a eu la gentillesse d'accepter notre invitation également et a partagé avec nous sa bonne humeur contagieuse.
Des tableaux de danse ont été réalisés par l'équipe de "Just Dance Club" sous la direction du talentueux chorégraphe Hammadi HASSOUM.
L'événement était aussi une occasion pour découvrir les talents des membres de l'EPI Art Club qui ont animé le spectacle de bout en bout.
On tient à remercier tous ceux qui ont aidé à la réussite de cet événement et à féliciter nos étudiants pour la qualité de leurs prestations.
Vivement la prochaine édition.